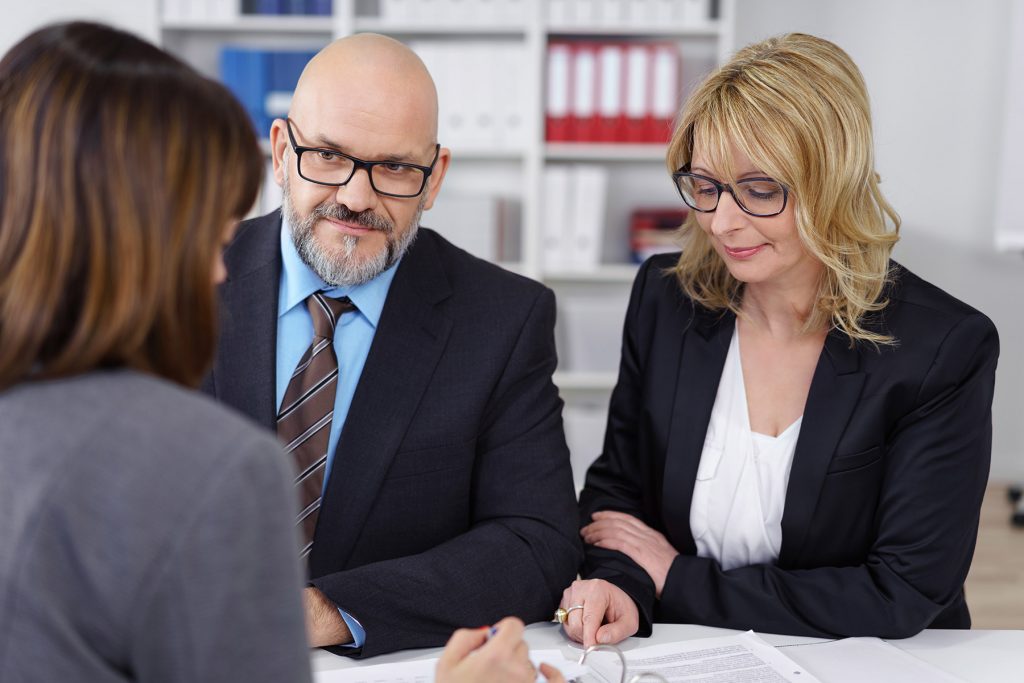 Knowing your rights as a worker is very important. The U.S. Equal Employment Opportunity Commission (EEOC) and National Labor Relations Act (NLRA) ensure that the rights of employees are protected from unjust, hostile, and discriminatory working conditions.
There are three categories of workplace laws according to Davida S. Perry, managing partner of Schwartz Perry & Heller LLP in New York City. The firm focuses on wage and hour laws, whistleblower laws, and human rights laws.
If you know that a company is violating certain laws, even if you just suspect, or if there are problems with your workplace, there are actions that you can undertake to address these issues.
First, talk to HR and inform them of the situation. According to Angela Reddock-Wright, a mediator and employment law attorney of Reddock Law Group in Los Angeles, it's best to see if the issue can first be resolved internally. 
If you're unsatisfied with the result or want to take it a step further, you can file a complaint to a government agency. Regarding wages, you should approach the labor offices of your state. On NLRA violations, you should file a report to the National Labor Relations Board. If your concern is about discrimination, then report it to the EEOC.
Alternatively, you can hire a private employment lawyer who will help you go through the process of representing you against your employer, taking civil action, and delivering justice to your rights as a worker.
Common violations of labor laws
You should also be aware of your basic rights as a worker. Here are the most common and obvious violations of companies.
Unhealthy and abusive Work Environments
The EEOC warns employers of having dangerous workplaces. If an employee experiences persistent or a major instance of offensive treatment, abuse, harassment, and hostility from their bosses or co-workers, that can constitute the basis for a formal complaint and case by the employee/s. These can also apply outside of work hours. That's why it's important to hold trainings regarding sexual harassment for workers and employers, according to Laurie Girand, president of nonprofit organization I'm With Them, which aims to help sexual misconduct victims in the workplace. 
If a worker continues experiencing harassment from a co-worker, the company must take the necessary actions to stop it. If an employer or person of authority commits such behavior, the company can be directly held liable.
Unpaid interns are offered job promises
Interns often are tempted by job promises when their internships end. This, however, is dangerous practice under state and federal laws on labor and minimum wage. According to Eric M. Sarver from The Law Offices of Eric M. Sarver in New York City, it shifts the intentions of the internship. Instead of a student interning for a company under the impression that it will provide them with valuable experience, the internship becomes a training/working period that is unpaid and therefore illegal. Not to mention that it is manipulative practice. 
Prohibiting you to disclose salary details with other employees
The NLRA explicitly states that employers cannot prohibit their employees from talking about salary matters with other co-workers. Doing so can be deemed a way to stop unionization efforts by workers.
You are an employee but your status under the company is an independent contractor
Angela Reddock-Wright says that as long as an employer has any form of control over you, you are their employee. Independent contractors are different from employees, and therefore each is subject to different standards and rules by the company. Using independent contractors can help a company cut costs from taxes and employee benefits. However, some companies take advantage of this by classifying their employees as independent contractors. If they classify you incorrectly to cut costs, you are entitled to file a report against them. 
Sanctioning employees who complain on social media about work
The NLRA protects the rights of workers to publicly talk and complain about work environment and company practices. Preventing them from public complaints on social media can be interpreted as a way to prevent worker unions and organizations.
Giving you work outside your official work hours
The Fair Labor Standards Act dictates that covered nonexempt employees cannot be given work outside their official shift. If you're asked to work on a project or prepare something outside of your hours and without pay, then that's already a red flag. Even if a company offers payment in cash, it won't be officially recorded, which is one way for a company to avoid paying tax, as Davida S. Perry puts it. You can file a report stating that you were given unofficial work or uncompensated for extra work. 
Does not provide you with overtime pay
Overtime should provide you with commensurate compensation. A company should give you overtime pay when you work beyond the regular 40 hours per workweek. This is part of the Fair Labor Standards Act that employers are strictly under. Other states like Nevada and Alaska have stricter laws: if you work more than eight hours per day, then you are entitled to overtime pay.
Asking discriminatory questions during your job application
Even if you aren't an employee yet, a company can be reported for breaking labor laws in its application process. The EEOC prohibits companies from using criteria that are discriminatory in nature during the application process since those can be used as unjust bases in the hiring decision. Such questions can deal with religion, age, marital plans, etc.