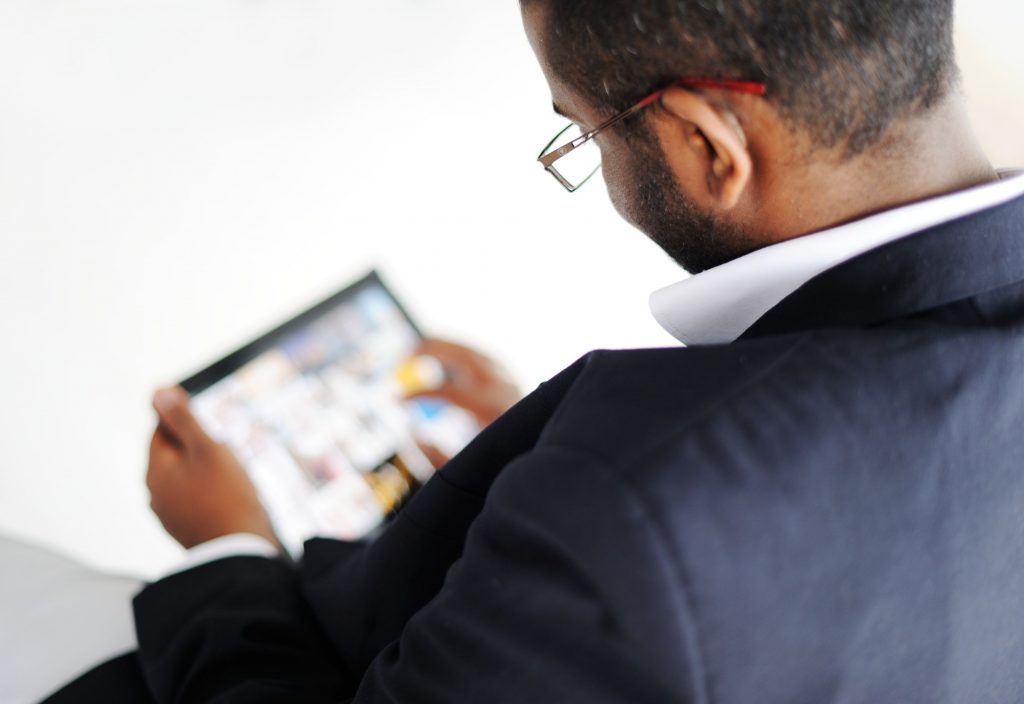 It is true that, in the US, each criminal defendant has the right to an attorney, and that that right is enshrined in the constitution. It is also true that not every claimant or defendant in a civil case is entitled to counsel. Sadly, many low-income citizens, who would benefit from representation, haven't the means to pursue their legal rights in a court of law. When someone attempts to take on a powerful foe (say, a landlord) without counsel, they often fall into unforeseen legalistic pitfalls. For instance, they might possess damning evidence, but for procedural reasons, that evidence is inadmissible. To address this crisis, some non-profits have taken it upon themselves to develop phone apps that streamline the civil claims process. Technology, it turns out, might be the answer to our civil-law woes.
JustFix
Take, for instance, George Clement's JustFix.nyc. This app is specifically designed to help tenants find justice in disputes with their landlords. Tenants have, historically, suffered at the hands of more powerful landlords. To illustrate the disparity, it's important to note that, in New York, 90 percent of landlords have attorneys and 90 percent of tenants lack any representation whatsoever. This is upsetting, because, in New York, over 1 million housing units are in serious violation of code, suffering from rat infestations, mold and lead poisoning.
What It Does
To address this situation, Clement has developed an application that facilitates back-and-forth between different parties using prefabricated templates. Similarly, JustFix.nyc provides tools for collecting and organizing evidence and helps connect tenants with organizations and legal aid. On the flipside, legal professionals can use the app to collect data pertaining to ongoing class actions and other cases. Such data can help attorneys better support people in need.
Denver
Cities like Denver could really benefit from such an application. In September, the Denver Post reported that, in 2016, landlords attempted to evict nearly 8,000 people from their homes. A study found that, on the whole, those who had lawyers avoided the eviction and those lacking legal representation were more likely to be evicted. This is significant since, generally speaking, only 1 percent of tenants have attorneys. An application could be of some help in this matter.
Nationwide
Denver isn't the only city suffering from a lack of legal representation. The whole country has been suffering from this judicial ailment. According to Justice Gap, nearly 86 percent of low-income Americans do not get the legal help they need in civil cases. This is a detriment, since a huge number (over 70 percent) of low-income people reported at least one civil issue in 2016. Considering the fact that almost 60 million people make 125 percent of the poverty level (or lower), it isn't hard to see that this is a widespread problem in need of serious solutions.
Growing Field
Many have seen this problem and have attempted to address it. In fact, the number of legal technology companies doubled between 2014 and 2017. And currently there are more than 700 such companies. This isn't too surprising, since 71 percent of people in search of legal aid use their smartphones to obtain such help.
The Right Hands
We just have to hope that low-income Americans gain access to top-of-the-line technology before other, more powerful, parties. Following the round-up of more than 200 people during the inauguration, an underreported trial has been ongoing. The first verdict was released on December 21st, announcing that six defendants were not guilty.
Prior to the verdict, in November, the prosecution ran into its own technical difficulties. Lacking helpful editing and the appropriate cables and hardware, prosecutors could barely present their video evidence without uttering, "I'm just going to back it up and—oops too far." At one point, Judge Lynn Leibovitz suggested, "[You] might want to get a tech person."
In this case, technological deficiencies might have been helpful in undermining the prosecution's case. However, this same deficiency could be a detriment to those in need of legal services.
If you or someone you know is in need of legal defense, please take the time to find an experienced attorney today.