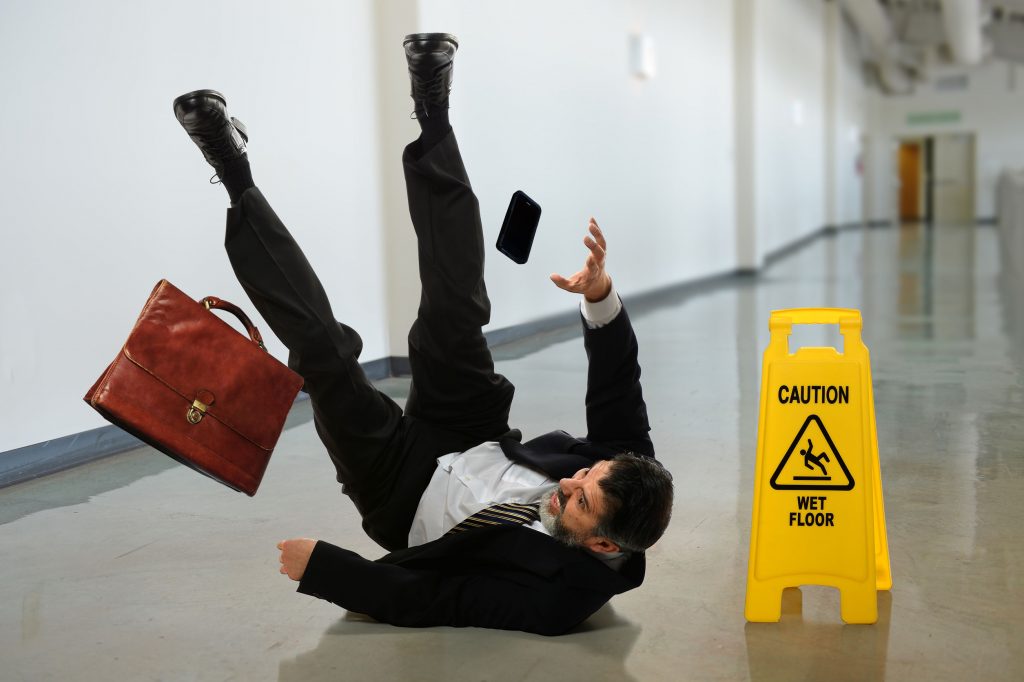 The thought of a slip and fall accident, typically brings to mind injuries such as scrapes and bruises, maybe a wrenched back, and hand and wrist injuries from trying to break the fall. But slip and fall accidents can result in catastrophic injuries including traumatic brain injury (TBI). In fact, falls are the leading cause of TBI, according to the U.S. Centers for Disease Control and Prevention (CDC). TBI caused by slip and fall can be life-altering or even fatal. If you or someone you love has suffered serious TBI in a slip and fall accident, you may be able to recover compensation through a personal injury claim, but you'll need the help of an experienced premises liability attorney.
Slip and Fall TBI Claims
Slip and fall claims are almost always premises liability claims, although there are some exceptions such as nursing home neglect. Liability can be difficult to prove in slip and fall accidents. The defendant will try to blame you, saying that you were not being reasonably careful. Your attorney will investigate your accident, looking for witnesses, video evidence, and any history of falls at the business or location. Ideally you would take pictures of the dangerous conditions that caused your fall, before you leave the scene of your accident. Obviously, that is rarely possible for TBI victims to do.
The majority of slip and fall accident cases settle out of court, but you shouldn't try to go it alone. If you are not represented by and experienced slip and fall attorney, the business or insurance company will know that they can take advantage of you and offer far less than you need and deserve.
To learn more about TBI in slip and fall accidents, please, contact an experienced premises liability attorney right away.