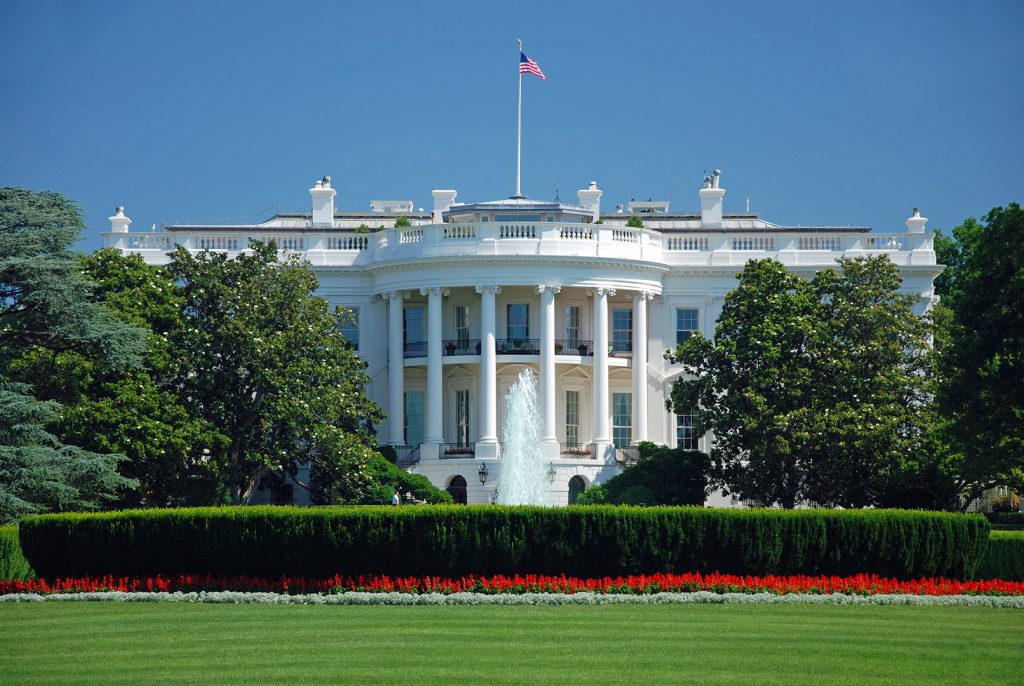 In August, former Apprentice villain and White House employee Omarosa Manigault Newman released her tell-all book Unhinged: An Insider's Account of the Trump White House. It contained a number of unsourced and unverified accusations about the behavior of the President and his staff.
But while the release of the book prompted intense media coverage and some soul searching about the fact that American politics in 2018 had reached the point where the national conversation was dominated by two former stars of The Apprentice, the Omarosa controversy ended up going to some surprisingly substantive terrain.
Specifically, the controversy raised questions about the use of non-disclosure agreements in the Trump White House and in the nation as a whole. How unusual is it for a White House to make employees sign non-disclosure agreements? How enforceable are those NDAs? And how enforceable are NDAs in general?
A President Who Loves Non-Disclosure Agreements
In the aftermath of the Omarosa blow-up, it came out that the Trump White House was heavily reliant on non-disclosure agreements, especially with regards to senior staff. Adviser and frequent Sunday show guest Kellyanne Conway acknowledged signing an NDA herself and said most senior staffers had also signed these agreements.
These agreements were as extensive as they were expansive. Reporting found that the NDAs were designed to extend beyond the staffers' time in the White House – and, indeed, beyond the President's time there as well. And at least at one point, the penalty for violating one of these non-disclosure agreements was more than $10 million.
This practice carried over from the Trump campaign, where all top staffers signed NDAs. Indeed, the Trump campaign (not the White House or any official organ of the federal government) announced in August that they were pursuing arbitration against Manigault Newman for violating her campaign NDA.
Questionable Legality
The enforceability of NDAs for White House officials is questionable, to put it generously. It's not unusual for government employees to face some restrictions on their post-service behavior – these staffers have to sign forms stating they will not disclose classified information, and previous administrations have written rules designed to prevent White House staffers from lobbying their former colleagues.
However, the extent of the Trump Administration's NDAs is unprecedented. Departed White House staffers have always said and written critical things about their former bosses, much to the annoyance of those who stayed in the White House. The Trump NDAs are as broad as they are vague, and legal experts are skeptical that a court would actually enforce one of these agreements when a former official speaks out about the President, as that would pose a serious danger to free speech and the public interest.
Of course, Donald Trump has a long track record going back decades of using the legal system to scare and intimidate those with less wealth and power. A former low-level White House staffer might win a legal case related to his or her "violation" of an NDA, but can that staffer even afford to fight such a battle?
NDAs Outside the White House
The larger issue is that non-disclosure agreements are growing in popularity across the country. Companies in a staggering range of industries are forcing even low-level employees to sign NDAs. Omarosa has the money to fight a legal battle and the publicity to dissuade the administration from pursuing a legal case in the first place. Most Americans do not.
Most people understand that NDAs are reasonable in certain circumstances – a company that designs and manufactures high-end technology, for example, has good cause to require its employees not to share trade secrets with competitors.
However, these cases are rare. Increasingly, companies are forcing employees to sign NDAs that are unenforceable and unreasonable, designed more to intimidate than to truly achieve any specific legal or business objective. More than one-third of American employees are now bound by non-disclosure agreements.
Large companies are rendering NDAs unenforceable by breaking a few cardinal rules, including:
Defining far too broadly the "confidential information" that the employee can't share

Creating NDAs that are far too broad and onerous

Not accounting for signees receiving the information through a third party

Signing the NDA in an incorrect jurisdiction
NDAs cannot prevent an employee from disclosing information pursuant to an official government investigation, and they cannot prohibit an employee from reporting illegal conduct or filing charges with the Equal Employment Opportunity Commission.
However, many employees are unaware of these protections and of their ability to challenge the enforceability of a broadly written NDA. That's the point – large companies too often write these NDAs with the idea that employees will be too cowed to challenge them or even to leave their existing position for fear of a costly legal battle.
Laws governing NDAs vary by state. If you have questions about the enforceability of your NDA and how it restricts your decisions, you should find an employment lawyer in your area with experience in NDA-related litigation. Talking to an attorney about your options is not a violation of the NDA and you cannot be punished for seeking legal advice.