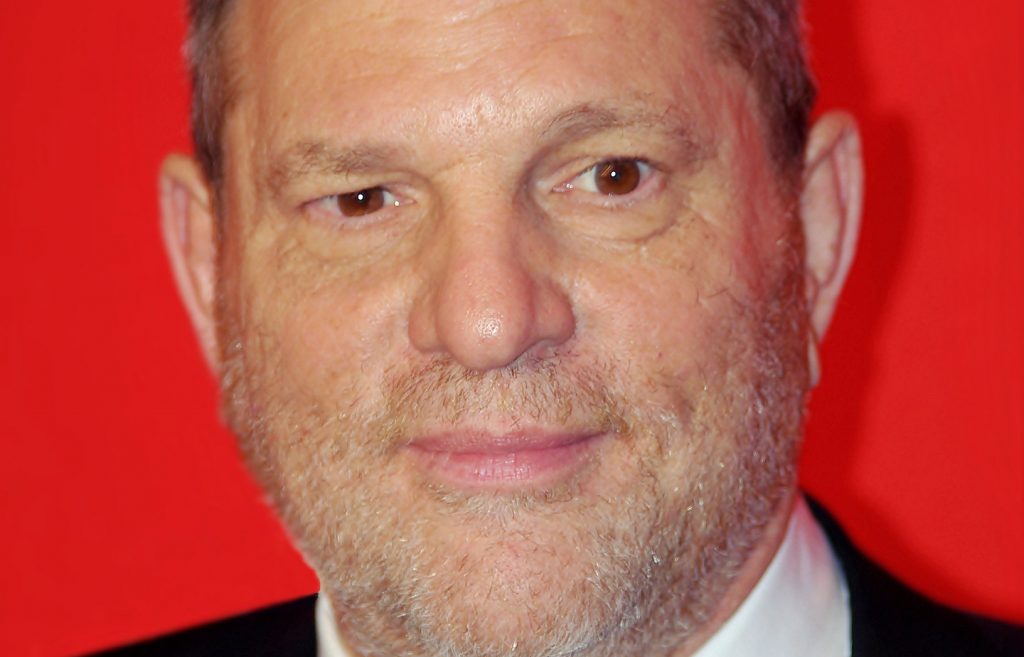 Nearly seven months after the revelations regarding Harvey Weinstein's brutal sexual misconduct, the Hollywood mogul has finally given himself up to the police in New York City, where he is set to stand trial for counts of rape and criminal sexual acts. Other investigations are currently taking place in LA and London, where there is no statute of limitations for cases of rape. Weinstein's bail was set at $1 million, and he was given a GPS bracelet, forced to remain within the borders of New York and Connecticut.
Now, the dozens of women victimized by Weinstein may find a modicum of relief, but questions still remain about the tactics used to silence those harmed by the Hollywood producer. Aside from verbal threats – and it seems there were many – Weinstein (like Donald Trump) employed a phalanx of attorneys armed with non-disclosure agreements to ensure future silence. But are NDAs involving sexual harassment claims enforceable? And if they are, should they be? The answer to the former is uncertain, but the answer to the latter is a resounding no.
The Norm
Confidentiality agreements are often used by individuals and businesses that have a vested interest in maintaining trade secrets. Employees may be asked to keep company secrets as a term of employment or as a part of a settlement. This practice is often supported by courts. But when it comes to NDAs used for purely personal reasons, the legality is less clear.
Max Kennerly, a Philadelphia attorney, spoke with PBS: "The actual purpose of a non-disclosure agreement is not a matter of concealing embarrassing or criminal acts by a company." He continued, "Outside of a trade secret where a company has a genuine business reason to keep something very closely contained, every single one of these non-disclosure agreements in a sexual harassment or sexual assault case is buying silence or attempting to buy silence."
Afraid to Break with the Agreement
The fact is: courts rarely deal with sexual harassment NDAs because survivors are understandably afraid of what might happen if they break the terms of the agreement. One of Weinstein's former assistants, Zelda Perkins, was forced to sign an NDA after the producer attempted to rape her colleague. Perkins was offered $200,000 as a part of the deal. "This wasn't a normal confidentiality agreement. This wasn't us saying that we weren't gonna, you know, give away corporate secrets. This was a deeply, personally binding agreement," she told Frontline.
In some cases, survivors may be afraid (and rightfully so) that they might lose the money if they come forward about the incident, and in many cases, they might have already spent the cash by the time they decide to speak out.
Fine Print
What's more, people are often unaware of the exceptions that are included in this type of NDA. For instance, employees have the right to report sexual harassment or discrimination allegations to the Equal Employment Opportunity Commission (EEOC), but because of the labyrinthine quality of these agreements and their impenetrable legalese, employees who sign NDAs may miss their opportunity to submit claims. Sadly, these exemptions only apply to employees, as independent contractors are not protected by Title VII of the Civil Rights Act of 1964. Most actors in Hollywood are considered independent contractors.
Ambra Battilana Gutierrez spoke with The New Yorker about her experience dealing with a gobbledygook confidentiality agreement. After Weinstein groped the Filipina-Italian model in 2015, she was told it was in her best interest to sign an 18-page document that promised her $1 million. "I was really disoriented. My English was very bad. All of the words in that agreement were super difficult to understand. I guess even now I can't really comprehend everything," she said.
Common Practice
Weinstein isn't the only one using NDAs to keep employees silent about sexual harassment. As noted by Vox, there have been a number of powerful men who have used these agreements to their benefit. Herman Cain, the former Republican presidential candidate, used NDAs after being accused of sexual assault at the National Restaurant Association. And Fox News used the same type of agreement to guard Roger Ailes from claims of sexual misconduct.
Potentially Unenforceable
In the end, NDAs used to protect harassers are most likely unenforceable, as they tend to violate federal labor laws and, in many cases, are unreasonable. In fact, the National Labor Relations Board has explicitly forbade the use of harassment NDAs in certain contexts: "A confidentiality rule prohibiting employees from discussing their sexual harassment complaints among themselves" violates employees' "protected right to do so." The Board has also ruled against confidentiality agreements that prohibit public criticism of company executives. Sadly, it appears, there's more leeway when it comes to sexual harassment settlements, as confidentiality clauses attached to said settlements have been enforced by courts in the past.
Looking ahead, there are a number of states that could potentially change the playing field, as state legislators have introduced measures limiting, or altogether banning, confidentiality agreements in sexual harassment cases.