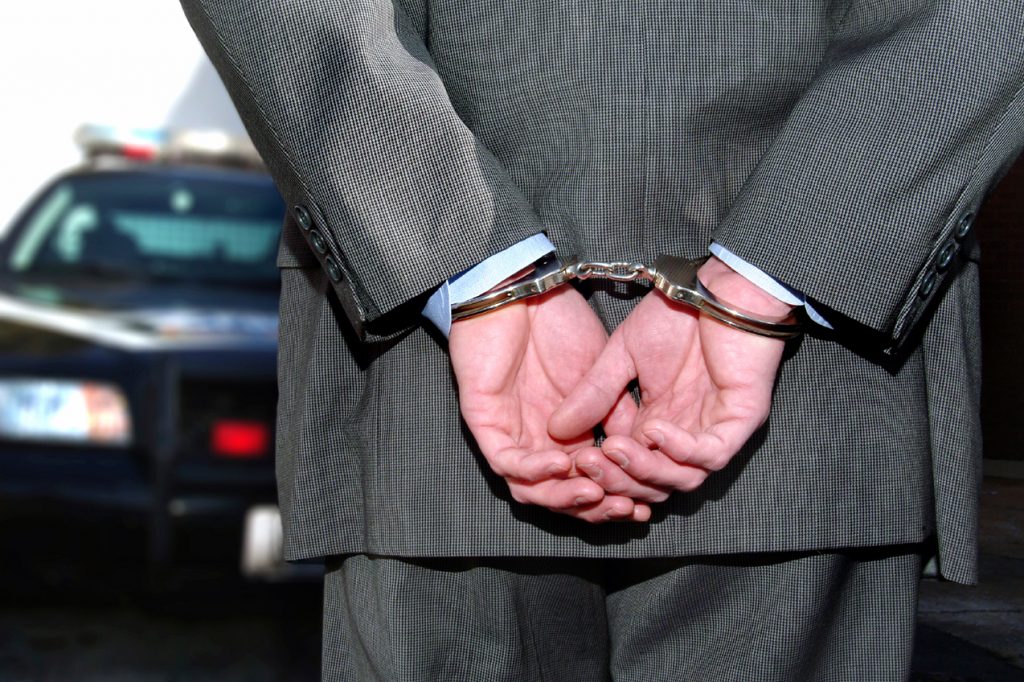 Being arrested, or otherwise being detained, can happen to anyone. The simple fact is that misunderstandings occur and sometimes people are in the wrong place at the wrong time. Should you ever find yourself arrested, this article may provide some insight as to what you should expect in the legal process.
Factors Leading to an Arrest
Specific laws regarding what conditions must exist for a police officer to arrest a suspected criminal vary from state to state. Generally, state police must have probable cause or see a crime in progress, in order to make an arrest. Many states allow police officers to make an arrest without a judge-approved warrant. On the other hand, police officers may not enter or intrude upon private property on suspicion of a crime without a warrant from a judge.
It is important to note that exceptions can be made to laws regarding probable cause and the ability to arrest without a warrant. For example, if a police officer believes that someone may attempt to hurt another person, the police officer may be exempt from needing a warrant to make an arrest or detainment in some cases. These exemptions could also apply in cases when an officer believes that a suspected felon is attempting to flee, or if the officer believes a person is attempting to destroy evidence.
The Process of an Arrest
Should you be arrested, the police officer will likely state that you are under arrest and announce your Miranda rights. The Miranda rights are:
"You have the right to remain silent. Anything you say can and will be used against you in a court of law. You have the right to an attorney. If you cannot afford an attorney, one will be provided for you. Do you understand the rights I have just read to you? With these rights in mind, do you wish to speak to me?"
It is advised that you exercise your right to an attorney before talking with the police. It is possible that you may be detained for questioning for a few hours or incarcerated until bail, depending on the context of your arrest. Most jurisdictions allow arrested citizens to post bail. Posting bail will allow you to remain outside of jail for a fee. If you cannot afford bail, it may be possible for you to hire a bail agent that will loan you the money to post bail on the promise that you will attend your trial. However, a judge may override a suspected criminal's ability to post bail if the judge believes the suspect is a flight risk or is accused of a serious crime.
The Process Leading to Trial
The first step leading to an official trial is the filing of charges by a state or federal prosecutor. This will include statements made by the police officer that detail the circumstances leading to your arrest. The federal system and many states will form a felony charge via an indictment, which is a formal statement of crimes determined by a grand jury. Then a jury will listen to evidence presented by both a prosecutor and defendant to determine the verdict of a case. Some states do not use a grand jury, but instead charges are determined by a judge and listed in a document called an "information."
Leading to a trial, there is a process known as "discovery" in which your defense lawyer compiles evidence to use in Court. Generally, defendants have the right to obtain police reports, lab results, photos, or most other forms of physical evidence. The defendant has the right of disclosure of all evidence held by the government that suggests innocence of the defendant.
It is possible that your case won't even make it to trial. Your defense lawyer can file a motion to dismiss your case from trial. One basis for such a motion might be a challenge to the grounds for your arrest. Factors that can lead to your case being dismissed are:
There was no legal reason for your arrest.

Evidence that was obtained from you by the prosecution was obtained illegally.

There is not sufficient evidence against you to support a verdict of guilt beyond a reasonable doubt.
Whether or not your case will be dismissed is determined during a motion hearing.
It is also possible that your defense attorney can arrange a plea bargain. Plea bargaining is a process in which a defense attorney negotiates the resolution of a case with the prosecutor. During a plea bargain, a judge may agree to reduce the sentence of a defendant if the defendant pleads guilty to other charges. The result of a plea bargain depends on the charges imposed on a defendant.
The Trial
In a jury trial, the jury is selected by the court after removing jurors found objectionable by the attorneys. The jury must have no bias for or against the defendant. A defendant must be proven guilty beyond a reasonable doubt in most states. This means that the jury must agree that there is no reasonable doubt of guilt to find the defendant guilty. If a jury does not agree on a verdict, then a mistrial will be declared.