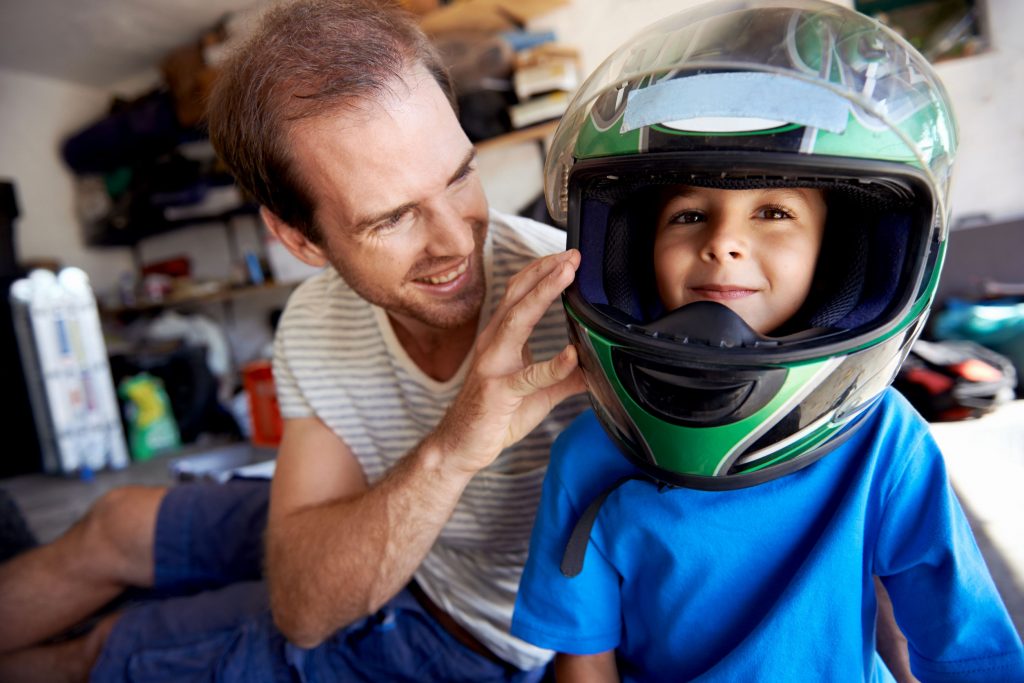 Because statistics of motorcycle accident fatalities have increased year after year for many years, lawmakers have long been concerned about this increasing problem. As another example of annual increase in motorcycle accident fatalities, reported injuries and deaths from motorcycle accidents in 2012 increased by nine percent over 2011's injuries and deaths.
After the number of 2012 motorcycle accident injuries and fatalities had been determined, the Governors Highway Safety Association stressed the urgency in determining why these motorcycle accident injuries and deaths keep increasing. The GHSA's chairman, Kendall Poole, released a statement discussing this need.
Hope Grows as Motorcycle Accident Fatalities Decrease
Each year the Fatality Analysis Reporting System (FARS) of the United States provides the most recent numbers for accident fatalities. The FARS report showed the 2012 increase in non-fatal and fatal motorcycle accidents. But in 2013, the FARS system indicated that the number of all types of fatal vehicle accidents had decreased by 3.1 percent.
The FARS system collects traffic accident fatality data from all 50 states, the District of Columbia and Puerto Rico. For the FARS database to include an accident in its annual count, that accident must have included a motor vehicle traveling on a public highway. The accident must have also resulted in at least one person's death within the 30 days following the traffic accident.
The 2013 FARS data indicated that 4,668 motorcyclists were fatally injured in accidents that year. This was 318 fewer motorcycle accident deaths than 2012. There was also a significant decrease in the number of motorcycle accident injuries that year. There were 93,000 of these injuries in 2012. In 2013, there were only 88,000 motorcycle accident injuries.
Lawmakers who had previously been very concerned about the increasing number of injuries and fatalities from motorcycle accidents gained some hope from the 2013 decrease in these numbers. They started to have hope that the number of motorcycle accident injuries and deaths would continue to decline.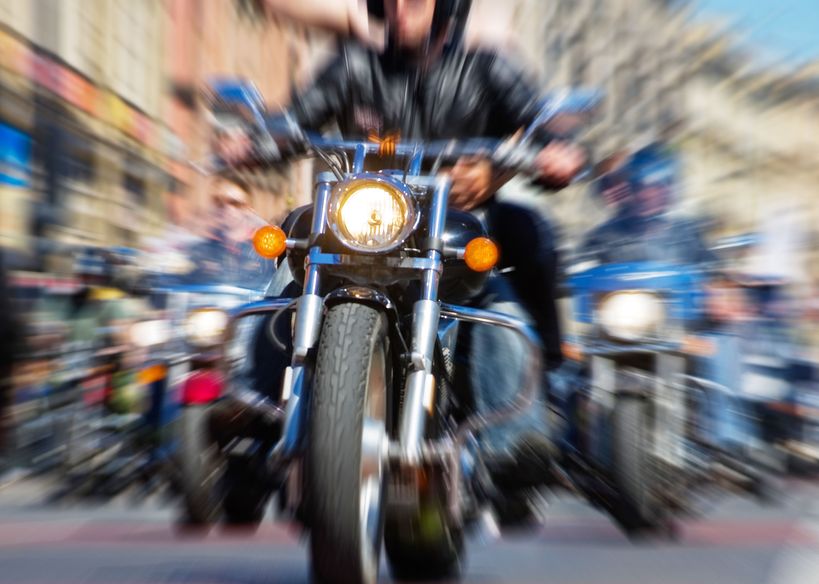 Motorcycle Safety Strategies to Prevent Accidents, Injuries and Death
Before statistics showed a decrease in motorcycle accident injuries and fatalities, the Governors Highway Safety Association had defined some motorcycle safety strategies to help induce a drop in the number of motorcycle deaths. These strategies included increasing the number of riders wearing helmets, reducing motorcycle speed, ensuring more riders were properly licensed and ensuring safety training was more widely available for motorcycle riders.
Besides the GHSA, other agencies like the National Highway Traffic Safety Administration were working to improve motorcycle rider safety. The NHTSA utilized two motorcycle campaigns to increase rider safety. These two campaigns were the Share the Road campaign and the Ride Sober or Get Pulled Over initiative.
The Share the Road campaign was created to promote other drivers' awareness of motorcycles on the road with them. It also emphasized that motorcycle riders should always make sure they are seen by other drivers on the road.
Ride Sober or Get Pulled Over was designed to reduce drunk driving. This is helpful with reducing motorcycle accidents, as many of these wrecks are caused by intoxicated riders, as well as other vehicle drivers who are intoxicated. The NHTSA continues to stress the importance of motorcyclists operating their bikes only when sober. This agency also stresses utilization of all rider safety measures.
Arizona-Specific Motorcycle Laws for Rider Safety
Beyond national initiatives, each state has its own laws for motorcycle riders to follow. Arizona is no different. Arizona motorcycle laws include:
Helmet Law:

Any motorcycle rider or passenger under the age of 18 years is required to wear a safety helmet while riding. Other riders of age 18 or older can decide for themselves whether they will wear a helmet.

Protective Face Gear:

When a motorcycle does not have a protective windshield, riders and passengers of all ages must wear protective goggles, glasses or transparent face shields approved for this use by the Arizona MVD.

Bike Requirements:

All motorcycles must have a seat, footrests and at least one rearview mirror. Passengers may only ride if they are sitting on a seat and have footrests. Passengers must also have seat handlebars.

Rider Handlebars:

Rider handlebars cannot be above the rider's shoulders when the operator of the bike is sitting normally on the seat with his or her hands on the handlebars.

Mufflers:

Motorcycle mufflers cannot exceed the maximum noise level determined according to the bike's model, measured at 50 feet from the midpoint of a road lane. Cutoff and bypass devices are not allowed. If the bike is not equipped with the manufacturer's original muffler, noise reduction parts are required.

Passenger Seat:

The passenger seat must be firmly fastened to the bike as part of the bike's design. This seat must be located behind the operator of the motorcycle or on the operator's side.
These are only some of Arizona's state laws for motorcycle operators to follow. Each rider must be familiar with the state's laws and have a motorcycle rider's license before operating their motorcycle in Arizona.