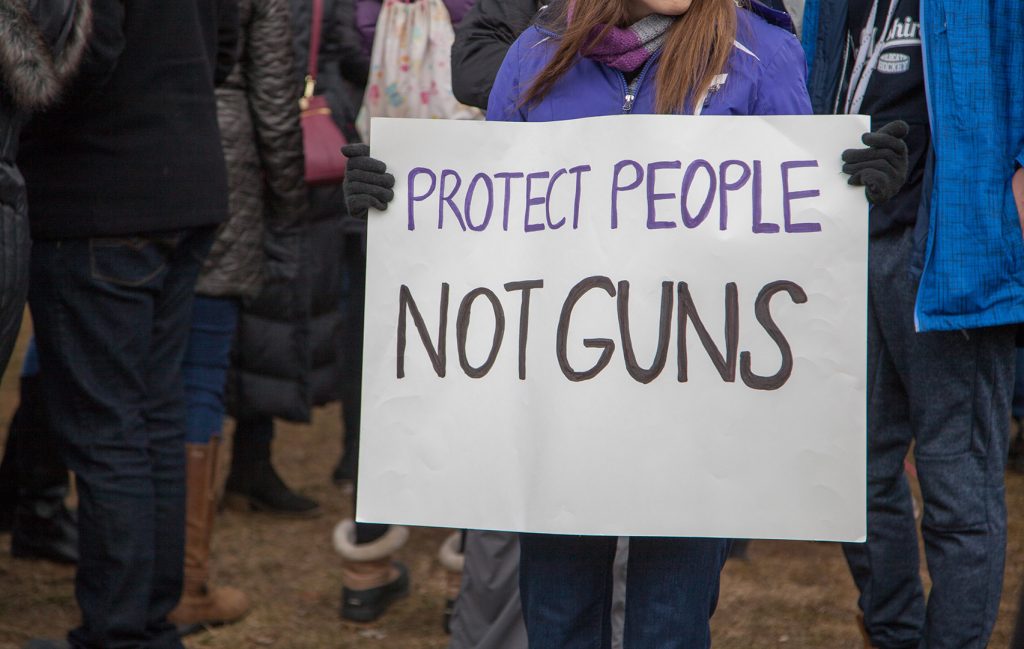 When the calendar turns to 2019, the state of California, already home to some of the strictest gun control laws in the nation, will place even more restrictions on firearms, a result of multiple gun control bills passed by the state legislature and signed by Democratic Governor Jerry Brown in early October.
Taken together, the bills, which address a wide range of issues related to gun control, will make the state's already tough gun laws even stricter.
They also represent some of the last bills Governor Brown, who is term limited and leaving office after this year, will sign.
What The New Laws Do
When the California legislature, which has a Democratic super-majority, passed nine gun control bills in September, legislators were applauded by survivors of the tragic school shooting in Parkland, Florida.
The new laws represent the state's reaction to a number of horrifying mass shooting events, including the Parkland shooting, the massacre at a Las Vegas country music concert and a mass shooting at a videogame event in Jacksonville, Florida earlier this year.
The bills signed into law by Governor Brown in October:
Increased the minimum age for buying a rifle or shotgun to 21 – it had been 18
Ban bump stocks, as Hawaii did earlier in the year
Ban anyone convicted of domestic violence from ever owning a gun. The law used to call for a 10-year ban.
Institute a permanent ban on owning a gun for anyone who has spent more than a year in a mental health facility
Institute new training requirements for anyone applying for a concealed weapons permit – specifically, eight hours of training in firearm safety and handling
Allows judges to ban mentally unstable people whose guns have been taken from also owning ammunition and gun magazines
The new laws are not unprecedented – nine other states have recently passed laws designed to prevent those convicted of domestic violence from getting their hands on firearms. One of the most bitterly predictable elements of the mass shooting stories that have become so common is the revelation that the shooter – almost always male – had a history of domestic violence.
Governor Brown Vetoes Some Bills
However, Governor Brown did not sign all of the bills sent to him by the legislature. Consistent with some of his past decisions, the governor vetoed a handful of bills that would have extended the state's gun control laws even further.
One of the bills would have allowed teachers, co-workers or employers to petition courts to confiscate guns from individuals who seemed to be a threat to others and to themselves. However, Republicans and the American Civil Liberties Union argued the bill would infringe on the rights of gun owners by not allowing them to argue for the right to keep their guns, and Brown vetoed the proposal.
Another bill would have limited Californians to the purchase of one shotgun or rifle per month (a limit that currently applies to handguns). Brown vetoed the bill – for the second time in three years.
Finally, Governor Brown vetoed a bill that would have banned gun shows at the Cow Palace, an arena in the Bay Area.
California Could See Even More Gun Control In the Future
Governor Brown is practically a California institution – he was first elected to the governor's mansion in 1974 and, by the time he leaves office in 2019, he will have served four terms as governor in addition to multiple terms as mayor of Oakland and a stint as the state's attorney general.
A mostly straight-forward progressive Democrat, Brown is also a famously independent personality whose policy views occasionally deviate from party and ideological orthodoxy. As noted above, this is not the first time Governor Brown has vetoed some gun control bills.
His successor is almost certain to be Lieutenant Governor Gavin Newsom, a progressive Democrat who is much more enthusiastic about gun control – he wrote Proposition 63, which imposed restrictions on the ability to purchase ammunition and was approved by California voters in 2016.
Newsom is a heavy favorite to win the governor's mansion this November, and with Democrats certain to retain control of the legislature there's likely to be additional movement on gun control. And if Newsom's past statements are any indication, he'll look kindly on new gun restrictions.