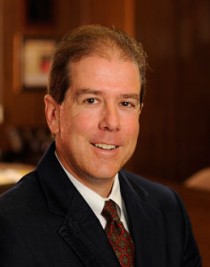 ---
Attorney Credentials

Selected as a SuperLawyer Within the Last Three Years

Rating of Excellent or Superb from AVVO.com
Booth & Koskoff
21250 Hawthorne Blvd.
Suite 475
Torrance, California, 90503
Phone
(310)515-1361
Fax
(310)540-0433
Fee Information
We only handle cases on a contingent fee basis. Our fee is based on a percentage of the recovery, and if there is no recovery, we don't get paid.
Representative Results
Our firm has handled over 70 cases that have resulted in verdicts or settlements above $1 million. More details can be found on our website.
Attorney Profile
Attorney Bio
In a legal career spanning more than 20 years, Roger Booth has handled many large, complex cases throughout California and other parts of the United States. Since 1997, he has focused on obtaining justice for people who have suffered catastrophic injuries or the loss of a loved one.
Mr. Booth graduated with honors from Pomona College in 1987. During his senior year, he spent a semester studying at Oxford University in England. He went on to attend Boalt Hall School of Law at the University of California – Berkeley, graduating in 1991. Mr. Booth then went to work as an attorney at Pillsbury, Madison & Sutro (then the largest law firm in California), where he handled a variety of large, complex business litigation and insurance bad faith matters for over five years.
In 1997, Mr. Booth joined his father, Larry Booth, at Booth & Koskoff and quickly made his mark as a plaintiff's attorney. In 1998, in just his second personal injury trial, he (along with Richard Koskoff) obtained a $1.6 million verdict in Orange County, setting a record for a hand injury case in that courthouse. Since then, Mr. Booth has handled more than 20 cases that have resulted in verdicts or settlement in excess of $1,000,000. The firm as a whole has achieved more than 70 million-dollar or multi-million-dollar results.
In 2012, Mr. Booth obtained a $4 million jury verdict against the County of San Diego in a wrongful death case in which the County had offered only $100,000 in settlement before trial. Just five months later, he obtained a $5 million settlement on behalf of a man who had suffered a brain injury after being struck by a truck while riding his bicycle.
Every year since 2009, Mr. Booth has been named a "Super Lawyer," an honor limited to the top 5% of attorneys in Southern California.
Mr. Booth is the co-author (along with Larry Booth) of Personal Injury Handbook, a practice guide published by James Publishing.
Areas of Practice
Bar Information
Bar Admissions
California, U.S. District Court - Central District, 9th Circuit
Bar Associations
American Association of Justice, Consumer Attorneys of California, Consumer Attorneys Association of Los Angeles, Los Angeles County Bar Association