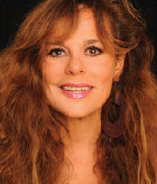 ---
Attorney Credentials

AV Rating from Martindale Hubbell

Selected as a SuperLawyer Within the Last Three Years

Rating of Excellent or Superb from AVVO.com

Selected to the Top 100 Trial Lawyers in the State by The National Trial Lawyers

Listing on BestLawyers.com
Law Offices of Rebecca A. Nitkin
77 South Washington Street
First Floor
Rockville, Maryland, 20850
Phone
(301)251-8686
Fax
(301)251-8788
Fee Information
Free 30 minute consultation.
Attorney Profile
Attorney Bio
A former social worker in Child Protective Services in Maryland Prince George's county and a criminal attorney with more than 20 years' experience. Rebecca has seenpeople at their lowest points. She is not easily shocked and does not judge you based on your circumstances. Rebecca has learned the value of discipline and a stellar work ethic at a young age. She applies that same discipline and work ethic to every case she handles. Rebecca understands that, to a certian extent, your freedom rests in her hands, and she works around the clock to ensure you receive the best defense possible.
When you hire the Law Offices of Rebecca A. Nitkin, P.C. to represent you, you get a compassionate, responsive legal team led by an experienced highly disciplined attorney.
Areas of Practice
Bar Information
Bar Admissions
District of Columbia, 1995
Maryland, 1992
Bar Associations
Montgomery County Bar Association
Chairperson, Nomination Election Committee
Prince George's Bar Association
Maryland State Bar Association, Inc.
Maryland Criminal Defense Attorney's Association
Member, Board of Directors
National Association of Criminal Defense Lawyers
Women's Bar Association of Montgomery County