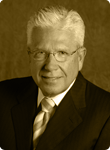 ---
Attorney Credentials

AV Rating from Martindale Hubbell

Selected as a SuperLawyer Within the Last Three Years
Duncan Firm
900 S. Shackleford Road
Suite 725
Little Rock, Arkansas, 72211
Phone
(877)683-6226
Fax
(501)228-0415
Representative Results
http://duncanfirm.com/our-cases.html
Attorney Profile
Attorney Bio
Attorney Phillip Duncan founded the Duncan Firm, P.A. in 2006 after 25 years of practicing law in Little Rock.    As an injury attorney, he has worked tirelessly throughout his career to helping injured Arkansans and their families.  Attorney Duncan represents people who have been seriously injured as well as families of people killed as a result of another person's negligence.  He handles a wide range of cases including:
Car, truck and motorcycle accident lawsuits
Wrongful death claims
Medical malpractice lawsuits
Defective product claims
Whistleblower/Qui Tam litigation.
Mr. Duncan has a reputation as an aggressive Arkansas personal injury attorney who makes every effort to achieve justice for his clients.
Attorney Duncan not only grew up in Arkansas, he went to Arkansas State University for his undergraduate work and went to law school at Arkansas-Fayetteville School of Law.
Areas of Practice
Bar Information
Bar Admissions
"
U.S. Supreme Court, 1984
U.S. Court of Appeals, Eighth Circuit, 1981
U.S. Court of Appeals, Fifth Circuit, 1987
U.S. District Court, Eastern and Western Districts of Arkansas, 1976
Arkansas Bar, 1974

"
Bar Associations
"
Pulaski County and Arkansas Bar Associations
American Bar Association
Arkansas Trial Lawyers Association
The Association of Trial Lawyers of America
Arkansas Bar Foundation
Roscoe Pound Foundation
Million Dollar Advocates Forum
Recognized as a Mid-South ""Super Lawyer""
Best of Their Brethren: Product Liability"" (voted by Arkansas lawyers)
Phi Alpha Delta
Recognized as a featured ""Summation"" litigator

"