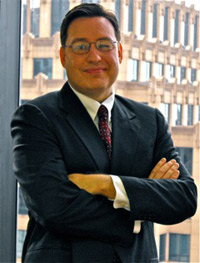 ---
Attorney Credentials

AV Rating from Martindale Hubbell

Listing on BestLawyers.com
The Law Offices of Philip R. Brown
1003 BISHOP STREET
PAUAHI TOWER, SUITE 2005
Honolulu, Hawaii, 96813
Phone
(808)523-5900
Fax
(808)529-0949
Attorney Profile
Attorney Bio
Honolulu, Hawaii commercial litigation attorney Phillip R. Brown represents the people of Maui, Kauai, the Big Island and the surrounding areas in a variety of claims. He has been a litigation attorney since 1985.
Mr. Brown represents both plaintiffs and defendants in a variety of cases, including real estate litigation, commercial litigation, business disputes, legal malpractice and auto accidents. He also litigates Federal court cases.
Mr. Brown opened the Law Offices of Phillip R. Brown in 1997. In 1993, he joined the prestigious and then-largest Honolulu law firm of Carlsmith Ball. In 1987, he worked with the New York office of Reid and Priest. In 1985, he was an associate with Hunton and Williams. Mr. Brown has worked at law firms in Hawaii, Virginia and New York. He graduated from Washington and Lee University School of Law in 1985.
Philip R. Brown is admitted in Hawaii and New York. He is listed in Best Lawyers in America and Super Lawyers. He is included in the Bar Register of Preeminent Lawyers under the categories of Civil Trial Practice, Commercial Litigation and Personal Injury. Honolulu Magazine named him one of the Best Lawyers in Hawaii, and the American Trial Lawyers Association listed him as a Top 100 Lawyer.
Areas of Practice
Bar Information
Bar Admissions
Hawaii
Bar Associations
Bar Register of Preeminent Lawyers under Civil Trial Practice, Commercial Litigation and Personal Injury