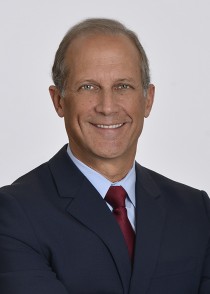 ---
Attorney Credentials

Rating of Excellent or Superb from AVVO.com
Steinberg Injury Lawyers
12300 Wilshire Boulevard
#210
Los Angeles, California, 90025
Phone
(310) 450-5960
Fax
(310) 450-4252
Fee Information
On fee until the case is settled/contingency
Representative Results
http://www.steinberginjurylawyers.com/case-results.cfm
Attorney Profile
Attorney Bio
Nearly a life-long California resident, Peter began handling personal injury cases in 1980. He graduated from the University of California at Berkeley and obtained his law degree from Southwestern University School of Law in Los Angeles. Throughout Peter's career he has won millions of dollars for his clients. He has over 30 years of experience, exclusively in accident and injury cases. Peter's goal is to obtain the highest settlement for every client in the shortest time possible.
Peter instills in the firm a very personal approach to winning cases. He knows that seriously injured clients need both legal help as well as emotional help. He and his staff spend a great deal of time meeting with clients, understanding their needs, and explaining the legal process. He believes that it is a privilege to help injured people and their families get the best medical, legal and financial recovery possible. His passion is to win injury cases for injured people and their families. Peter is committed to making his client's lives better.
Peter also helps guide the firm in giving back to the community. He is a proud supporter and sponsor of MADD, Mother's Against Drunk Driving and it's efforts to reduce drunk driving. He is an active participant in triathlons and a sponsor of the LA Triathlon Club. He also spearheaded the "Steinberg Spencer Cares" program. This program was set up to make free bicycle helmets available to adults and children in order to encourage their use and to educate as to why a helmet is so important. Peter enjoys an active, outdoor, healthy lifestyle involving swimming, bicycling, and running. Peter also enjoys scuba diving, the Lakers, and spending time with his fiance and two wonderful adult daughters.
Areas of Practice
Bar Information
Bar Admissions
California
Bar Associations
California Bar Association; Los Angeles County Bar Association; Riverside County Bar Association; Ventura County Bar Association