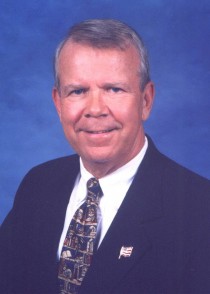 ---
Attorney Credentials

AV Rating from Martindale Hubbell

Selected as a SuperLawyer Within the Last Three Years

Rating of Excellent or Superb from AVVO.com

Selected to the Top 100 Trial Lawyers in the State by The National Trial Lawyers

Listing on BestLawyers.com
Clifford Clendenin & O'Hale, LLP
415 West Friendly Avenue
Greensboro, North Carolina, 27401
Phone
(336)574-2788
Fax
(336)346-3292
Fee Information
Fees set on a case by case basis.
Attorney Profile
Attorney Bio
Locke Clifford has practiced criminal law in North Carolina, Georgia and Viet Nam for more than 46 years. He served as a infantry officer in Viet Nam assigned to the Da Nang Supprot Command and both prosecuted and defended in criminal cases. He also served as an Assistant Solicitor in Guilford County prior to going into private practice. He has handled a wide variety of criminal cases and investigations representing both individuals and corporate clients.
In 2009, Locke has the second recipient of the Wade Smith Award given by the North Carolina Bar Association Criminal Justice Section annually to a criminal lawyer who exemplifies the highest ideals of the profession . He was named Business North Carolina Magazine's 2012 Criminal Lawyer of the Year.
Areas of Practice
Bar Information
Bar Admissions
North Carolina 1967
Bar Associations
American Bar Associations
North Carolina Bar Associations
Greensboro Bar Association
18th Judicial District Bar
Bar Certifications
NC BAR Specialist in Criminal Law- State and Federal