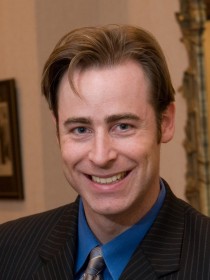 ---
Attorney Credentials

Selected as a SuperLawyer Within the Last Three Years
Brown Moore & Associates, PLLC
930 East Boulevard
Charlotte, North Carolina, 28203
Phone
(704)335-1500
Fax
(704)333-1636
Fee Information
Free consultation; Cases taken on contingency fee basis
Attorney Profile
Attorney Bio
Jon Moore grew up in the Kansas City, Missouri area where he earned his Eagle Scout badge, and graduated as valedictorian of his high school class of 600. He attended college at Northwestern University outside of Chicago, where he first met his now-wife, Laura – although he didn't know it at the time. Following college, Jon got accepted to Georgetown University Law School, but elected to defer his acceptance for a year. During that year, Jon returned to his hometown where he taught English and Debate at a local high school. Jon continued to pursue his interest in teaching while at law school, by teaching a practical law class to students at an inner-city high school in Washington, DC. It was also during his law school years that his path crossed again with his wife, Laura, who also resided in Washington, DC, at the same time while completing her Masters degree in Broadcast Journalism.
Following his graduation from law school, Jon turned down a job offer from a large law firm in San Francisco to move to Springfield, Missouri, to be with Laura, who at that time worked as a reporter for a local television station. During that time, Jon worked at a small law firm in Springfield which specialized in a nationwide practice involving automotive crashworthiness. This experience led Jon to realize the joys of working for a small law firm, and working individuals rather than corporations or insurance companies.
Jon moved with Laura to Charlotte in March 2002, when she accepted a reporting position at a local television station. At that time Jon began working for The Law Offices of R. Kent Brown as an Associate Attorney. Jon married Laura in September 2003, and both were excited to purchase a home in South Charlotte. Laura later took a job with a local manufacturing company, and is now a product manager for one of their largest product lines. Jon and Laura live in Charlotte with their two children.
Jon was named as a Rising Star by North Carolina Super Lawyers magazine in 2012, an honor given to less than 2.5% of all attorneys under the age of 40. Jon serves on the Litigation Section Council for the North Carolina Bar Association, and is also on the Amicus Curiae committee for the North Carolina Advocates for Justice. In his spare time, Jon likes to read, hike, run and play the piano.
Areas of Practice
Bar Information
Bar Admissions
North Carolina; Missouri
Bar Associations
North Carolina Bar Association