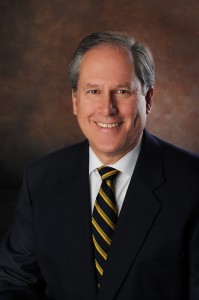 ---
Attorney Credentials

AV Rating from Martindale Hubbell

Selected to the Top 100 Trial Lawyers in the State by The National Trial Lawyers
Cook, Skeen & Robinson, LLC
5788 S 900 East
Williamsburg Office Park
Murray, Utah, 84121
Phone
(801)261-0674
Fax
(801)892-5067
Fee Information
Social Security cases are handled on a contingent fee basis: If you don't get money, we don't get paid. Criminal cases may be handled on either an hourly or flat fee, at the client's wish.
5788 S 900 East, Williamsburg Office Park, Murray, Utah 84121
Attorney Profile
Attorney Bio
A graduate of the BYU Law School, Mr. Cook was admitted to the Bar in 1982. He served on active duty as a judge advocate with the US Navy, and completed his service in the Naval Reserve, retiring with the rank of Captain (O-6), having served as a commanding officer and military judge. His practice now comprises Social Security Disability law and criminal defense.  He has an AV Rating from Martindale-Hubbell.  He has worked for the Social Security Administration and handled over 1,000 cases in the last five years.  When you hire Glen Cook, you can actually meet with an attorney in his office before you hire him.  He drafts a brief on your case, explaining to the Administrative Law Judge what the evidence is and why you are disabled.  You can then meet with him again in his office before the hearing.  Before you hire someone for this important decision make sure (1) they are an attorney; (2) you can meet with them in their office; (3) they will draft a brief on your case; (4) you will meet them in the office before the hearing.  Too many attorneys will never meet with you until the day of your hearing.  That is too late!
Areas of Practice
Bar Information
Bar Admissions
Supreme Court of Utah, U.S. District Court, Supreme Court of the United States, Supreme Court of England & Wales
Bar Associations
Utah, NOSSCR, NACDL, UACDL
Bar Certifications
Board Certified Criminal Trial Advocate (NBTA)