Montgomery County Criminal Lawyer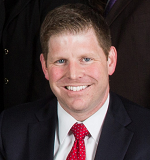 Rockville Criminal defense lawyer David H. Moyse began his legal career as an associate for a personal injury law firm, collaborating on several six-figure settlements and lengthy civil trials. Since forming Jezic & Moyse, LLC as a founding partner, he has been part of a team of lawyers who successfully settled a District of Columbia medical case for a high seven-figure amount
As a Rockville criminal lawyer, David Moyse obtained a complete acquittal from a jury in a high-profile First Degree Rape in Montgomery County in July, 2010. In January of 2010, Mr. Moyse and Mr. Jezic, in a jury trial in Prince Georges County, convinced the prosecutor to do something very rare: to dismiss all charges in an Armed Robbery case after the defense cross-examination of the two main State witnesses, who had positively identified the defendant in court. (Article 1), (Article 2)
In April of 2010, Maryland criminal lawyers Mr. Moyse and Mr. Jezic obtained a nearly complete acquittal from a Montgomery County jury in the high profile prosecution of a former Maryland State Trooper who was accused of a sex offense while on duty (Article). In May of 2010, Mr Moyse and Mr. Jezic achieved an acquittal from a Montgomery County jury of all felony charges in a Manslaughter case. (Article)
In 2011, David was co-counsel on a five day jury trial in Montgomery County where the jury found the defendant not guilty of all counts of sexual assault despite a videotaped confession being played to the jury. Read article.
In 2012, criminal defense lawyer David Moyse continued to enjoy success in jury trials, earning a complete acquittal in a two-day robbery trial, and then convincing a jury to completely acquit his client of DWI/DUI despite the client blowing a BAC over the legal limit of 0.08.
Criminal defense lawyer David Moyse has continued his success in the courtroom in 2013, obtaining a complete acquittal for a man accused of sexual assault. The jury was so persuaded by Moyse's closing argument, that they returned a not guilty verdict in only 15 minutes.
In December 2014, Mr. Moyse obtained a complete acquittal for his client, an Honorably Discharged Marine, who had been accused of breaking into a police officer's home and holding him at gunpoint. The police officer swore under oath that Moyse's client had stolen his gun and pointed it in his face. The officer had also called 911 to report being held at gun point. Moyse used the police officer's prior testimony and 911 call to highlight inconsistencies and convince the jury to find his client not guilty on all charges.
Mr. Moyse is licensed to practice criminal law in Maryland and is a member of the Maryland Association for Justice, Montgomery County Bar Association, Maryland Criminal Defense Attorneys Association and Maryland State Bar Association.
Moyse also practices in the areas of civil litigation and domestic affairs, representing clients in personal injury and medical malpractice cases, as well as divorce and custody disputes.
Mr. Moyse received his J.D. from the Catholic University of America, Columbus School of Law, where he was an Archbishop Fellowship Scholar and graduated cum laude. While in law school, he served as an Associate Editor for the Journal of Contemporary Health Law & Policy, publishing a comment of changes to Medicare funding in 2006. He earned his B.S. in Business Administration and Finance from the American University in Washington, D.C.
You may email Mr. Moyse at [email protected] or call him in the office at 240-292-7200.