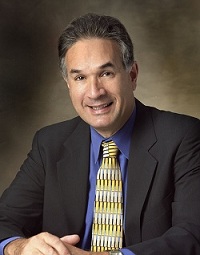 ---
Attorney Credentials

AV Rating from Martindale Hubbell

Selected as a SuperLawyer Within the Last Three Years

Rating of Excellent or Superb from AVVO.com
Law Offices Cytryn & Velazquez, P.A.
2825 N University Drive Suite 350
Coral Springs , Florida, 33065
Attorney Profile
Attorney Bio
Attorney Dan Cytryn is a licensed Florida attorney who has been practicing law for 33 years in Broward County. He is a Board Certified Civil Trial Lawyer, a title that currently a little over 1% of lawyers practicing in the state of Florida have. Be confident you have a legal expert on your side.
Mr. Cytryn was president of the Broward County Civil Trial Lawyers Association in 1995 and was an officer in the organization for many years before that. Previously, he served as the Head of Case Evaluation for attorneys for the organization from 1990 to 1991. He is A/V rated by Martindale Hubbell and has a rating of 10 on avvo.com, the highest rating a lawyer can attain. Mr. Cytryn has been named to the Super Lawyers for 2010 and 2011 by SuperLawyers Magazine. To be selected to the Super Lawyers list, an attorney must have a high degree of peer recognition, ethical standards and achievement in their field. The magazine tries to select the best 5% of lawyers in the state of Florida, and those named by Super Lawyers Magazine are considered by them to be in the top 5%.
Mr. Cytryn was also named in the Florida Trend Magazine's Florida's Legal Elite for 2011, and in Florida Super Lawyer magazine from 2010-2012.
Mr. Cytryn has tried nearly 100 jury trials, including car accident cases, nursing home negligence, wrongful death, and fall accident cases,. He has handled close to 50 appeals, including having successfully argued the landmark case of TGI Friday's vs. Dvorak in the Florida Supreme Court.
Mr. Cytryn is a member of the American Board of Trial Advocates (ABOTA), a nationwide organization with 6,000 trial attorneys. In order to become a member of ABOTA, a trial attorney must be invited to join, meet strict admission requirements and have been deemed by the organization to have a high level of integrity and personal character.
Mr. Cytryn has been appointed by the President of the Florida Bar to the Florida Bar's Civil Procedure Rules Committee and has served on that committee now on and off for ten years. The Civil Procedure Rules Committee makes the rule governing the procedure for civil court proceedings which must be followed by all judges and lawyers.
Mr. Cytryn has been an E.A.G.L.E. for the academy of Florida Trial Lawyers, now known as the Florida Justice Association, for over 20 years and is a frequent fundraiser for the organization E.A.G.L.E. members' contribution directly benefit primarily consumers and further the cause for individual's right.
Mr. Cytryn has lectured to attorney organizations and groups on such topics as: "Is Your Slip and Fall Case Slipping Away to Nothing?," "Jury Selection Secrets and Techniques", "Slip and Trip and Falls- Should We be Taking These Cases?", "What Doctors and Lawyers Need to Know to Ensure Effective Medical Testimony at Deposition and Trial," "Cost Effective Litigation," and " Are You Giving Away Millions on Your Cases?"
Victims of automobile, motorcycle, and other accidents deserve to be compensated for their injuries. In order to obtain every dime that you deserve from the insurance company, you need an attorney  who has the experience, expertise, and ability to try your case. After a car accident or any type of accident, you don't want just any lawyer, you want an experienced advocate, an expert attorney who can guide you through the claims and help maximize your recovery from the insurance company. Choosing the best attorney for your injury case is important. I am attorney Dan Cytryn. I have over 33 years of experience in fighting insurance companies and successfully trying cases for my clients. Contact our office today at 877-853-7466.
Areas of Practice
Bar Information
Bar Admissions
05/14/1981
Bar Certifications
Board Certified Civil Trial Lawyer