---
Attorney Credentials

Selected as a SuperLawyer Within the Last Three Years

Rating of Excellent or Superb from AVVO.com

Selected to the Top 100 Trial Lawyers in the State by The National Trial Lawyers
Law Offices of Jezic & Moyse, LLC
2730 University Blvd W
#604
Silver Spring, Maryland, 20902
Phone
240-292-7200
Fax
240-292-7225
Firm Locations
Annapolis
,
Aspen Hill
,
Bowie
,
Capitol Heights
,
District Heights
,
District of Columbia
,
laurel
,
Oxon Hill
,
Rockville md
,
Silver Spring
,
Washington DC
Maryland
Fee Information
Free Initial Consultation.
Attorney Profile
Attorney Bio
Maryland Criminal Lawyer.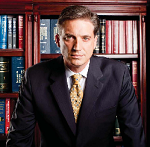 Prior to entering private practice in 2003, DC criminal lawyer Andrew V. Jezic served as a Maryland prosecutor for nearly eight years. During his time as a prosecutor, Mr. Jezic prosecuted some of the most serious felony cases in Montgomery and Anne Arundel counties. Now as a Maryland & DC criminal defense attorney, Mr. Jezic aggressively represents defendants around the state and in Washington, D.C. facing such serious charges as murder, rape and armed robbery. He has handled over 100 jury trials in his career and over 35 homicide cases.
Mr. Jezic has been selected to three of the most prestigious organizations for any trial lawyer, reflecting his reputation as one of the leading criminal defense attorneys in Maryland.  First, Mr. Jezic is a Fellow in the American College of Trial Lawyers, an invitation-only group of the leading one percent of trial lawyers in each state.  Second, he is a member of the Trial Court Nominating Commission for Montgomery County, which is the final vetting organization for judicial candidates, passing a streamlined list on to the Governor.  Third, Mr. Jezic is a member of the Maryland State Bar's Criminal Pattern Jury Instruction Committee, which drafts the final language of the official jury instructions given at the end of a criminal trial.
In 2011, 2013 and 2015 Mr Jezic was selected to the very exclusive list of best criminal attorneys by Washingtonian magazine . In 2016 and 2017, Mr. Jezic was selected as one of 100 best attorneys in all of Maryland by Super Lawyers. Mr. Jezic also has a perfect 10/10 rating on AVVO.
He is a co-author of the widely respected book, Maryland Law of Confessions, first published in 2003 by Thompson/West and now in its thirteenth edition. Mr. Jezic's book has been cited or quoted in ten reported opinions by Maryland's highest and intermediate appellate courts.
Mr. Jezic has won many acquittals and dismissals in high-profile cases. For a small sample of these success stories, please see the link to recent news. In 2010, Mr. Jezic argued two significant criminal cases before Maryland's highest court. In 2011, the State's highest Court, on the same day, reversed two other complex cases handled by Mr. Jezic at the trial level, thereby giving Mr. Jezic's clients a new chance at freedom. The State's highest Court reversed yet another of Jezic's cases in 2011, giving his client a new trial in a murder case. Mr. Jezic argued another case before Maryland's top Court in June, 2012.
In 2010, prosecutors in two separate jurisdictions dismissed the cases against Mr. Jezic's clients, after the jury in each case had heard Mr. Jezic's winning cross-examination of the complaining witnesses. Remarkably, yet again in 2012, prosecutors dismissed all murder charges on the third day of a jury trial in Prince Georges County, after the Jezic team's vigorous investigation and opening defense.
In 2010 and 2011, Maryland & DC criminal attorney Andrew V. Jezic convinced judges in two separate cases to vacate his clients' guilty pleas entered with another lawyer, whereby both clients would have been deported after serving lengthy prison sentences. In both cases, Mr. Jezic's clients were eventually exonerated after jury trials and are now free of any threat of jail or deportation. In one of those cases in 2011, State v. Cuque, the jury acquitted Mr. Jezic's client of all charges despite having viewed a videotaped confession by the client.
In 2014 Mr. Jezic was a featured speaker for the fourth year in a row at the Alan Goldstein criminal law lecture in Prince George's County, the premier criminal law seminar for lawyers in Maryland. In 2010 Mr. Jezic was a featured speaker at the annual Law Day seminar in Montgomery County, and was asked to speak at a Cross-Examination Workshop for the Montgomery County Bar's Criminal Law Section in October, 2008, as well as at the Office of the Public Defender's state-wide Training Seminar in May, 2008.
Mr. Jezic was one of the featured presenters from 2006-2008 for "Back to Court Night," a gathering of many of the Circuit and District Court judges and lawyers in Montgomery County. In 2001, he was a featured speaker at the annual convention for all Maryland prosecutors held in Ocean City. He has taught numerous seminars for detectives around the state including the criminal investigators school for the Maryland State Police. As a Maryland & dc criminal attorney Mr. Jezic has taught full semesters at the Law School of American University and also at Montgomery College.
He is the former co-Chair of the Montgomery County Bar Association's Criminal Law Section. As Chair of the Maryland Hispanic Bar's Judicial Interviewing Committee for eight years, he was responsible for interviewing all applicants in the state for any judicial vacancy, including the Court of Appeals, Maryland's highest court. Mr. Jezic was appointed by two Governors from different parties in 2006 and 2007 to be one of five members to serve on the State Board of Elections in Annapolis.
Mr. Jezic is a member of the Maryland State Bar Association and District of Columbia Bar Association, as well as the Bar Associations of Montgomery and Anne Arundel counties. He is an active member of the Maryland Criminal Defense Attorneys Association, the National Association of Criminal Defense Lawyers, and the Maryland Hispanic Bar Association. Mr. Jezic is fluent in Spanish.
Mr. Jezic received his J.D. from the University of Maryland Law School, and his B.A. from Georgetown University. He is admitted to practice law in Maryland and the District of Columbia, as well as the United States District Courts in Maryland and the District of Columbia. He is also admitted to the bar of the United States Supreme Court.
For more Information about us please visit one of our websites:
http://www.pgcriminalattorney.com/
http://www.bethesdacriminallawyer.com/
http://www.dccriminallawyer.com/
http://www.fairfaxcountycriminallawyer.com/
http://www.injuryattorneyaccident.com/
Areas of Practice
Bar Information
Bar Admissions
Maryland July 1995.
Washington DC 1997.
Bar Associations
United States Supreme Court
United States District Courts in District of Columbia
United States District Courts in Maryland
District of Columbia
Maryland
Maryland Hispanic Bar Association
Member, Maryland Criminal Defense Attorneys Association
Member, Anne Arundel Bar Association
Member, Prince Georges Bar Association
Member, District of Columbia Bar Association
Member, Maryland State Bar Association
Chair, Judicial Interviewing Committee, Maryland Hispanic Bar
Former Co-Chair, Montgomery County Bar Association, Criminal Law Section