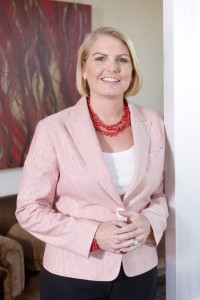 ---
Attorney Credentials

AV Rating from Martindale Hubbell

Selected as a SuperLawyer Within the Last Three Years

Selected to the Top 100 Trial Lawyers in the State by The National Trial Lawyers
Eberstein & Witherite, LLP
10440 N Central Expy
Suite 400
Dallas, Texas, 75231
Phone
(214)378-6665
Fax
(214)378-6670
Fee Information
Contingency based
Attorney Profile
Attorney Bio
Raised and educated in Fort Worth, Texas, Attorney Amy Witherite became a notable scholarship athlete for a top 10 women's swimming program early in her college career. She went on to receive her law degree from Texas Tech School of Law and subsequently began working for one of the oldest and largest law firms in the state of Texas in 1993. Two years later, Amy relocated her practice to an insurance defense law firm, acquiring knowledge of the strategies and procedures used in defense of insurance companies, which she later began to utilize to defend her injured Texas clients.
In 2001, Amy co-founded the law firm of Eberstein & Witherite, LLP, along with Brian A. Eberstein, specializing in providing effective legal representation for Texans injured in motor vehicle accidents and supporting those with claims related to other personal injury case types. Certified in personal injury trial law by the Texas Board of Legal Specialization, she has been named by Texas Super Lawyers as one of the 50 Best Women Lawyers in Texas. Amy has been named a Super Lawyer for the past 10 years consecutively.
Amy is a member of the Dallas Trial Lawyers Association, and a former Chair of the Texas Trial Lawyers Association Board of Advocates. She is also a fellowship member of and is on the Board of Directors of the Texas Trial Lawyers Association.
Areas of Practice
Bar Information
Bar Admissions
Texas State Bar
Dallas Bar