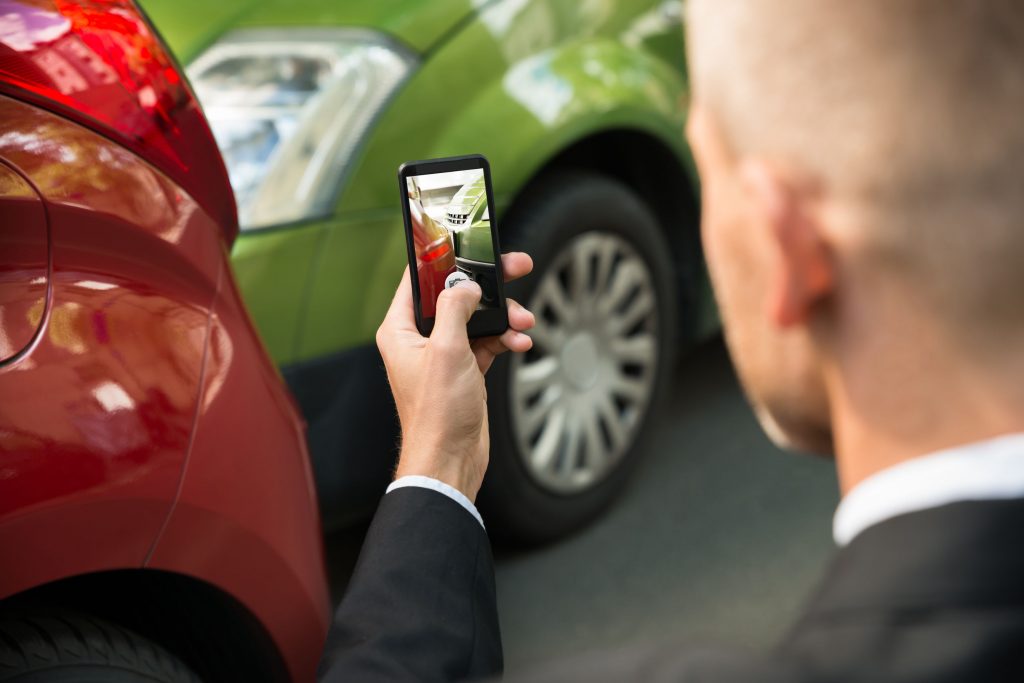 The camera on your phone is ideal to take photos and recordings of the accident if it's still working properly. Take photos' of the driver's license, insurance, and contact information of the other driver. By doing so, you can assist the attorney in obtaining documentation that will help with your case.
Be sure to get the police report because it's an official record.

Don't be shy and take photos of yourself for a personal photographic journal.

Take photos of the area where the accident and injury occurred. This includes the intersection, main or side street, sidewalk, and all the vehicles involved.
Bike accidents may be a common occurrence, but being struck by a vehicle while riding a bike is not. If this happens to you, you should:
Take photos of the accident scene as described above.

Get the official police report.

Take photos of your bike, the vehicle, and the surrounding area.

Get an up-to-date price on your bike for repairs or replacement if the bike is totaled.
Dog Bites are often serious ordeals and the resulting injuries can be life threatening.
If it's possible to take photos of the dog, do so.

Also, get photos of your injuries from the dog bite as well as any other bruising or fractures that may have occurred if you fell.

Get the owners' and veterinarian's contact information.
It's not a good idea to hold onto the information about your accident or think the pain will go away with time like the bruises. In California, your Los Angeles personal injury lawyer is aware the law permits two years to file a personal injury claim. The law is called Statute of Limitations. Every state in the US has a time limit and the clock starts to tick the moment the personal injury has occurred. This is the time limit in which you must file your claim and your lawyer will:
Gather the documents of the accident and go over the details with you.

Discuss an estimated amount of compensation you will need.

Secure documents that you aren't able to get.

Determine who is at fault for the accident.

Make sure you have the correct medical treatment to heal properly.

Make the determination of which party should pay for your damages including: Transportation to and from doctors' offices, medications, medical equipment, a house visit by medical personnel and physical therapy.
The attorney will help you understand the types of damage that you can recover in your injury case.
This blog post was submitted by Pacific Attorney Group in Los Angeles, California. Learn more about this law firm by visiting www.pacificattorneygroup.com.